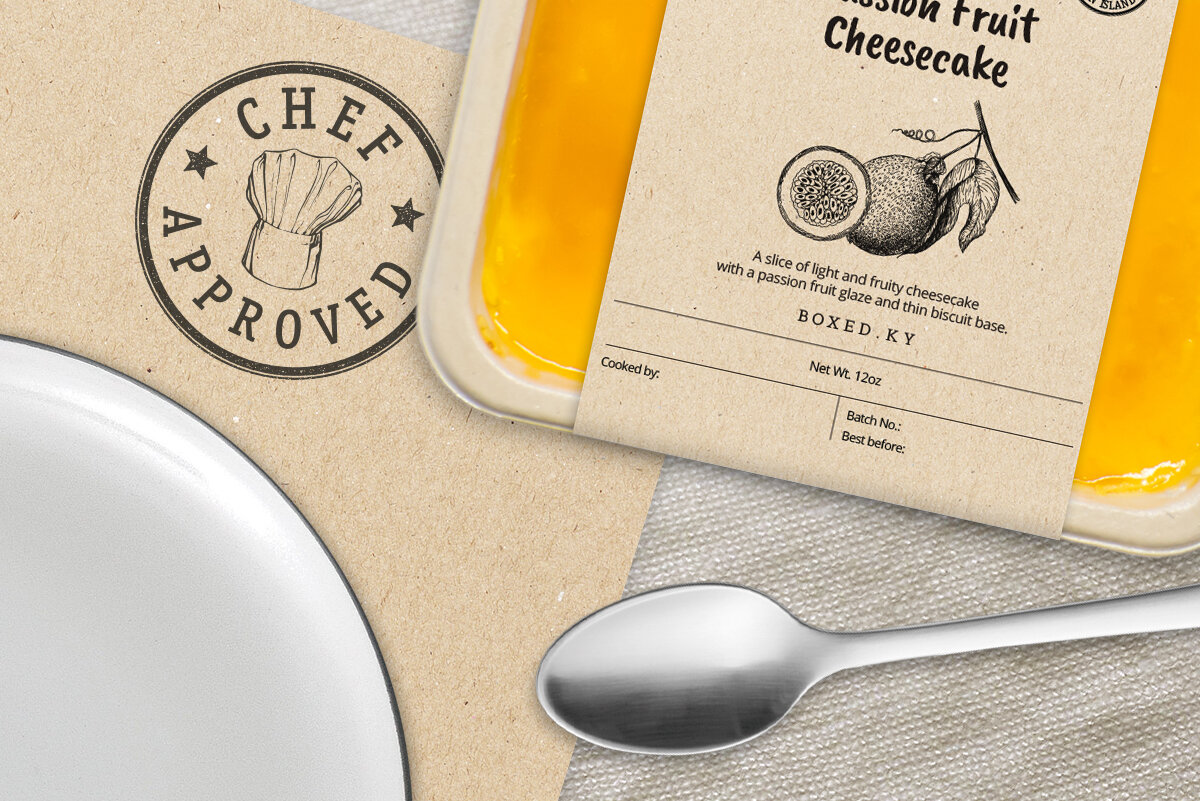 Chef's Selection Box
A monthly rotation of 12 of our favourite two to four person ready-made meals for only CI$100! A quick and easy way to fill your freezer or give a gift to those in need of a home-cooked meal. Vegetarian/Vegan options also available.
October's Selection
Your box will contain 12 x two to four person ready-made frozen meals, including:
2 x 36oz. Beef Lasagne (Serves 4/Dish)
2 x 36oz. Seafood Pie (Serves 4/Dish)
2 x 21oz. Vegan Thai Green Curry (Serves 2/Dish)
2 x 21oz. Local Pumpkin & Sweet Potato Mash (Serves 2/Dish)
2 x 16oz. Lil' Chicken Bites (Serves 1/Dish)
2 x 16oz. Passion Fruit Cheesecake (Serves 2/Dish)
Ordering & Delivery
Place your order by email at wholesale@catering.ky or by telephone on (345) 623 2433.
Collect your box at your convenience from the Mise en Place Warehouse Monday - Friday between 8:00 AM - 5:00 PM, or take advantage of our new weekly home delivery service. Weekly delivery is available every Thursday for an additional CI$20 per order.
Cooking Instructions
At Boxed, we prepare food by hand using the same ingredients and techniques you would at home. Meals are frozen at -35°C so they taste freshly made (no nasty additives or preservatives). All our meals are made to be heated from frozen (often in minutes in your microwave). Please refer to individual dishes for cooking instructions. These are only a guide and your appliances may operate differently.
Keep products frozen until ready to cook. For your convenience, our Chef's Selection is delivered in a Boxed freezer bag to help keep items colder for longer.
Food Allergy Information
Please refer to individual dishes for food allergy information. Our products are made in a facility that processes foods containing tree nuts and seeds.
Environmental Sustainability
We care deeply about the environment which is why all our trays and sleeves are made from compostable and recyclable materials, and we use polylactic acid (PLA) films – a biodegradable alternative to plastic made from renewable resources - to seal our 36oz. dishes. When you're done enjoying this delicious meal and have run out of uses for the tray please recycle it.
Nutritional Information
Please refer to individual dishes for nutritional information.